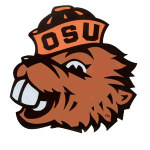 Oregon State University recently released its honor roll for the spring semester, and four Oklahoma students made the cut.
Two students had 4.0 averages. Emma A. Mc Intosh, of Norman, is a sophomore majoring in human development and family science. Chris A. Letchworth, of Stillwater, is doing post-baccalaureate work in Food Science and Technology.
Two studnets had a 3.5 or better. Marcus G. Wharry, of Idabel, is a senior majoring in natural resoruces. Garrett M. Rhodes, of Midwest City, is a junior majoring in exercise and sport science.
---
A TU law student has won the first Crowe & Dunlevy minority scholarship. Here's a press release from the law firm:
TULSA, Okla. – Oklahoma-based Crowe & Dunlevy law firm has selected first-year University of Tulsa College of Law student DeVon Douglass as the first recipient of its $2,000 minority scholarship. The Minority Scholar Program provides this assistance for a minority student who qualifies based on academic achievement, financial need and commitment to the law.

"We are proud to support diversity of the legal profession through our Minority Scholar Program at TU Law," said Susan Huntsman, a director with the firm's Tulsa office and member of the firm's diversity committee. "DeVon is the first of what we hope to be many students whom Crowe & Dunlevy is able to help pursue successful careers in the field of law."

Douglass is active in the Black Law Student Association at TU Law, serving as the group's historian. Her professional experience includes serving as a student representative with LexisNexis and as a file clerk for the Saint Louis County Courthouse. During her undergraduate career at Missouri State University, she served as president of the Association of Black Collegians. She received a bachelor of arts in sociology from Missouri State.

The Minority Scholar Program scholarships may be renewed for a recipient in each of the two remaining years of law school, based on satisfactory progress and performance. Crowe & Dunlevy plans to award one scholarship each year, resulting in three recipients simultaneously receiving assistance from the program.

Crowe & Dunlevy has made the commitment to provide funds for the program for the next five years at TU Law. The firm offers similar scholarship opportunities at other law schools.
---
The University of Oklahoma College of Engineering has hired Janet Allen as the John and Mary Moore chair and professor in the School of Industrial Engineering and Farrokh Mistree as the L.A. Comp chair and director of the School of Aerospace and Mechanical Engineering. 
Mistree, most recently a professor at the Georgia Institute of Technology in Atlanta, follows Professor and Lesch Centennial Chair Subramanyam Gollahalli who is stepping down as director after eight years. Mistree comes to OU with more than 30 years of experience in academia, beginning as a lecturer at the University of New South Wales in Sydney, Australia. He also served as associate professor and professor at the University of Houston and as professor of the Woodruff School of Mechanical Engineering at Georgia Tech.
Mistree's design experience spans mechanical, aeronautical, structural and industrial engineering. He has taught courses in engineering design, naval architecture, solid mechanics, operations research, computer science and professional development.
Allen's continuing research interests include simulation and modeling in engineering design, robust design, decision-based design, and design pedagogy. She has co-authored one monograph and more than 225 technical publications.  Known for her contributions to the simulation-based design of complex engineering systems, especially in the management of uncertainty in the early stages of systems design, Allen said she looks forward to working with her OU colleagues to develop an interdisciplinary research thrust in simulation-based design and manufacture of complex engineered systems.
---
             Recent University of Oklahoma alumna Heather Hansen has been named a Jack Kent Cooke Scholar, the first OU student to win this prestigious and highly competitive award.  Recipients demonstrated outstanding records of achievement in academics, service, leadership and community involvement.
 The foundation selected 30 individuals from among 678 nominations nationwide to receive graduate scholarships of up to $50,000 per year for up to six years of study. Last year, awards for the first year of graduate study averaged $36,000.
            Hansen, the daughter of Anita and Thomas Hansen of Springfield, Mo., graduated with distinction from OU in 2007 with a double major in international studies and psychology and a minor in Spanish. She plans to pursue a master's degree in international affairs at Columbia University's School of International and Public Affairs in New York City.
Hansen's career goal is to work with development and aid organizations on the design, implementation and evaluation processes pertaining to displaced persons and refugees. She is interested in a career with such organizations as the International Rescue Committee, Mercy Corps or the U.S. Agency for International Development. Next month, Hansen will complete two years in Jordan with the Peace Corps, where she teaches English as a foreign language and organizes several health initiatives.
– From University of Oklahoma public affairs
---
Oklahoma City University will show Werner Herzog's "Encounters at the End of the World" as part of its documentary series.
The film will be shown at 2 p.m. March 29 at Meinders School of Business, at NW 27 and Blackwelder Avenue.
It tells the story of 1,000 people who live in Antarctica and risk their lives to pursue scientific discoveries.
Admission is free. The next documentary that will be shown is Yung Chang's "Up the Yangtze" April 5. For more information, call 208-5472.
Tim Henley
---
OU Outreach and the OU School of Geology and Geophysics are once again offering the summer camp "Earth Cycles: A Whole-Earth Approach to the Geosciences" for Oklahoma Native American and other public and private middle school students underrepresented in the sciences. 
This camp is a partnership between the University of Oklahoma, The Harris Foundation and the ExxonMobil Foundation, and is free for participating students. Students will live in an OU residence hall and all expenses, including room, board, supplies, books, field trips and recreational activity expenses, will be provided. 
The application deadline is April 24, but spots are filling quickly. For more information, contact Amy Logan at (405) 325-6897 or alogan@ou.edu, or visit the Web site: http://youth.ou.edu.
James S. Tyree
---
As part of its continuing Centennial Celebration, Cameron University plans to present contemporary rock band Augustana and alternative rock band SafetySuit in concert on April 18 at Cameron Stadium. Gates open at 6:30 p.m. for the 8 p.m. show.
Augustana is best known for the Billboard chart-topping album "All the Stars and Boulevards" and the hit single "Boston." The group has toured with Maroon 5, OneRepublic, and Counting Crows. Their latest album, "Can't Love, Can't Hurt," has spawned hit singles "Sweet and Low" and "I Still Ain't Over You."
The free concert is open to the public, but tickets are required. Free tickets are available on the Lawton campus at the Office of Community Relations, Room 150 in the Administration Building, Campus OneStop in the Shepler Center, the Student Activities Building, and at the main office of CU-Duncan. Tickets can be obtained off-campus in Lawton at Adventure Travel's locations in Central Mall and at Fort Sill.
---
Actor David Payne will portray British author and Christian apologist C.S. Lewis during a reenactment March 26-28 at 7:30 p.m. in the Judd Theatre on the Oklahoma Christian University campus, 2501 E Memorial Road.
Payne will reenact the debate Lewis with members of the Socratic Club at Oxford University.
Members of the club were atheists and Christians who debated issues about religious faith and secular humanism. Lewis served as the club president for 14 years. Payne also will portray Lewis discussing events that shaped his life.
Admission to the performances is free, but reservations are required. To reserve a spot, call 425-5540.
Tim Henley

---
Southwestern Oklahoma State University Model United Nations class won the Outstanding Delegation Award at the 49th Midwest Model United Nations (MMUN) Conference held recently in St. Louis, Mo.
The SWOSU delegation represented the country of Uruguay in South America.
The SWOSU delegation started class the first week of September 2008 and prepared for the conference by researching foreign policies of Uruguay, learning parliamentary procedures, practicing debate, and hosting the SWOSU Model United Nations for high school and junior high schools.
Members of the delegation included Abdul-Rahman Aljarraha; Susie Awopeju; Alyssa Chapman; Jean Herrera; Whitney Lee; Lauren Myers; Hung Viet Nguyen; Ryan Patterson; Dipesh Pokhrel; Maribel Ramirez; Sulav Regmi; Christian Scott; and Courtni Tapper. The faculty advisor was Ambassador Kenneth Tillett.
At the conference, Ambassador Tillett was elected by the faculty to the Board of Directors for a three-year term.
Recruitment for next year's Model United Nations class is in progress. Applications are available at Ambassador Tillett's office in Room 101-C of the Old Science Building.
---
In 1990,  Oklahoma became the first state to pass a term-limits law. Now, the University of Oklahoma's Carl Albert Congressional Research and Studies Center is home to a collection of 14 interviews featuring the first group of Oklahoma state senators impacted by term limits. Due to the law, they left office in 2004.
"With the departure of these members, we stood to lose a tremendous amount of institutional memory," said Cindy Simon Rosenthal, director and curator of the Carl Albert Center. "This collection of interviews allows us to capture some of that memory for future study." Senate President Pro Tempore Glenn Coffee called the collection "an important narrative of the history and politics of the Oklahoma Senate from those who actually lived it.  This collection forms an essential knowledge base for historians — now and in the future."The oral history project was the result of the combined efforts of the Oklahoma Senate's Communication Division, the Oklahoma Educational Television Authority and the Carl Albert Center. 
The Senate Oral History Collection includes 14 DVD interviews capturing the memories and impressions of Sens. Jim Dunlap, R-Bartlesville;  Mike Fair, R-Oklahoma City; Charles Ford, R-Tulsa; Sam Helton, D-Lawton; Maxine Horner, D-Tulsa; Rick Littlefield, D-Grove; Jim Maddox, D-Lawton; Angela Monson, D-Oklahoma City; Bruce Price, D-Hinton; Ben Robinson, D-Muskogee; Herb Rozell, D-Tahlequah; Mark Snyder, R-Edmond; Dick Wilkerson, D-Atwood; and Penny Williams, D-Tulsa. 
The collection includes interviews from two members who rose to national prominence during their tenure:  Monson became the first black woman and first Oklahoman to serve as president of the National Conference of State Legislatures, and Dunlap became the first Oklahoman to serve as president of the American Legislative Exchange Council.
---