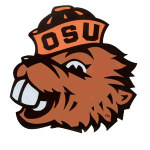 Oregon State University recently released its honor roll for the spring semester, and four Oklahoma students made the cut.
Two students had 4.0 averages. Emma A. Mc Intosh, of Norman, is a sophomore majoring in human development and family science. Chris A. Letchworth, of Stillwater, is doing post-baccalaureate work in Food Science and Technology.
Two studnets had a 3.5 or better. Marcus G. Wharry, of Idabel, is a senior majoring in natural resoruces. Garrett M. Rhodes, of Midwest City, is a junior majoring in exercise and sport science.
---
Last night I spotted Billie England at the Oklahoma City School Board meeting, and I was a little surprised to see her. Normally teachers don't pop up at those meetings, so I was caught a little off-guard. Then, as the meeting wound up, I figured out why she was there. The John Marshall High School math teacher was being promoted. She was named an assistant principal of Jefferson Middle School. It was neat to see someone I met and interviewed move her way up the ranks. The last time I saw Billie, she was making kids run and laugh about algebra. Here's the story I wrote about her:
"OK my babies, OK my darlings, OK my sweetie pies."

John Marshall High School math teacher Billie England settles down her class and starts in on her lesson.

Students calculate volume on the marker board as part of a state test review. It's a game England plays. Each corner of her room represents one of the multiple-choice answers on a state practice test. Students work the problem and then move to the corner they think represents the right answer. The class is almost always divided.

England weaves around the desks, peeking over students' shoulders. She pats a few on the shoulder. Her goal is to call on or physically touch every kid every hour.

"Kids have a tendency to melt into the wall," England said. "You can't just let those kids go unnoticed."

England wants her students to do well on state tests, but she also wants to prep them for life. Some of her students come from loving homes; others don't. She works at John Marshall because she wants to help them.

"They need me," England said. "I don't know what to say. I guess I need them, too."

Just as the students debated the answer to an equation, the bell rang.

"Clean it up," she said. "Go away. Love you. See you Monday."
---
I plan to keep a running total of how the ACE/EOI appeals process votes have turned out. Here's a list of how the vote has gone by district.
Broken Arrow: 2 granted, 4 denied, 15 dismissed
Catoosa: 1 dismissed
Choctow: 1 denied
Lawton: 1 denied
Mannford: 1 denied
Marlow: 1 denied
Norman: 1 denied
Oklahoma City: 1 granted, 1 denied
Schulter: 1 dismissed
Strother: 1 denied
Tahlequah: 1 denied
Tulsa: 2 denied
Tulsa Union: 2 granted, 1 denied
Wagoner: 1 denied
And here's a list of how the vote has gone by meeting. 
Results from the June 5, 2012 Oklahoma Board of Education Meeting
Granted, Extenuating Circumstances: 1 (Broken Arrow) 
Granted, Accepted into a University: 1 (Broken Arrow) 
Postponed until June 28: 1 (Oklahoma City)
Denied: 7 (four from Broken Arrow, two from Tulsa, one from Wagoner)
Dismissed: 16 (one from Catoosa, 15 from Broken Arrow)
Results from the June 28, 2012 Oklahoma Board of Education Meeting
Granted, Extenuating Circumstances: 2 (Tulsa Union) 
Granted, Accepted into a University: 1 (Oklahoma City) 
Denied: 9 (Choctaw, Lawton, Mannford, Marlow, Norman, Oklahoma City, Strother, Tahlequah, Union)
Dismissed: 1 (Schulter)
Total Results from Oklahoma Board of Education for 2012
Granted, Extenuating Circumstances: 3 (one from Broken Arrow, two from Tulsa Union) 
Granted, Accepted into a University: 2 (one from Broken Arrow, one from Oklahoma City) 
Denied: 16 (four from Broken Arrow, one from Choctaw, one from Lawton, one from Mannford, one from Marlow, one from Norman, one from Oklahoma City, one from Strother, one from Tahlequah, two from Tulsa, one from Union, one from Wagoner)
Dismissed: 17 (one from Catoosa, 15 from Broken Arrow, one from Shulter)
---
             Recent University of Oklahoma alumna Heather Hansen has been named a Jack Kent Cooke Scholar, the first OU student to win this prestigious and highly competitive award.  Recipients demonstrated outstanding records of achievement in academics, service, leadership and community involvement.
 The foundation selected 30 individuals from among 678 nominations nationwide to receive graduate scholarships of up to $50,000 per year for up to six years of study. Last year, awards for the first year of graduate study averaged $36,000.
            Hansen, the daughter of Anita and Thomas Hansen of Springfield, Mo., graduated with distinction from OU in 2007 with a double major in international studies and psychology and a minor in Spanish. She plans to pursue a master's degree in international affairs at Columbia University's School of International and Public Affairs in New York City.
Hansen's career goal is to work with development and aid organizations on the design, implementation and evaluation processes pertaining to displaced persons and refugees. She is interested in a career with such organizations as the International Rescue Committee, Mercy Corps or the U.S. Agency for International Development. Next month, Hansen will complete two years in Jordan with the Peace Corps, where she teaches English as a foreign language and organizes several health initiatives.
– From University of Oklahoma public affairs
---
T.K. Bhattacharya of Cameron University is the first professor to be awarded the Oklahoma Medal for Excellence in Teaching specifically for teaching at a regional university of community college. The Oklahoma Foundation for Excellence has scheduled its 23rd annual Academic Awards Banquet for May 16 in Norman.
The Oklahoma Foundation for Excellence presents Medals for Excellence annually to outstanding
Oklahoma teachers, one each at the elementary and secondary levels and to an administrator from the elementary or secondary level. This marks the first year that the foundation will present two Medals for Excellence in higher education teaching – one at the community college/regional university level and one at the research university level. In the past, a single award was presented annually in the overall category of college and university teaching.
Each honoree will receive a $5,000 cash prize and a glass "Roots and Wings" sculpture.  
A former business executive, Dr. Bhattacharya decided at age 40 to quit his career as a marketing manager to begin teaching. Through his pioneering courses in Portfolio Management I and II, students manage real money bond and stock portfolios funded by a $1 million line of credit from BancFirst. Profits from the bond portfolio have been used to fund the stock portfolio and other Cameron projects such as endowed lectureships. The classes culminate in a formal presentation to senior executives of the bank, stockholders and university officials.
---
Several metro area charities received grants on behalf of Allstate agents who do volunteer work for them. The Allstate Foundation, gave $51,000 to Oklahoma organizations for volunteer work in 2008.
Many agents from the metro area earned $500 grants for their favorite organizations. The winners and their charities are Heath Anderson of Edmond for Greyhound Pets of America's Central Oklahoma Chapter, Monica Baker of Edmond for Autism Speaks, Chris Dykstra of Oklahoma City for Smart Start Central Oklahoma, Pat Gillespie for Oklahoma Harness Horse Association, Micha Hughs of Midwest City for Junior Hospitality Club, Jon Luecke of Edmond for Habitat for Humanity, Susan Malloy of Bethany for Must Love Dogs Rescue, Tim Missaghi for Infant Crisis Services, Roxanne Morrissey of Newcastle for the Newcastle Police Department, Cathy Polony for Oklahoma People First, Ciani Portillo for Southern Hills Elementary School, Glenda Rogers for City Care, Bobby Thompson of Edmond for the Putnam City Athletic Association Optimist Club and Nancy Vann for Distributive Education Clubs of America at Moore High School. Also, Chris Taylor, an Allstate employee with Allstate Claims operations in Oklahoma City, won a grant for volunteer work with the American Heart Association's South Central Affiliate.
---
CutoutDissection.com. It's more than a Web site. It's also the legal name of a North Carolina 19-year-old formerly known as Jennifer Thornburg.
Thornburg changed her name and started a Web site by the same name to protest animal dissections in schools, according to this article.
Separately, Oklahoma City science teacher Sherry Groeger-Godwin was selected from Northeast Academy as one of 185 middle and high school teachers nationwide as a fellow in the year-long 2008 New Science Teacher Academy. The program is designed to curb what the National Science Teachers Association says is a high attrition rate of science teachers.
Groeger-Godwin is one of four teachers selected from Oklahoma. The others are Holdenville resident Orvilla Coleman of Moss Public School in Holdenville, Mead resident Angela Joines of Silo Public School in Durant, and Pryor resident Leland "Terry" Newton of Union Intermediate High School in Broken Arrow.
Share your thoughts on dissections and science education in general in the comments section below.
Wendy Kleinman
Education Reporter
---
Last night's Oklahoma City School Board meeting was held at John Marshall High School instead of at the administration building.
The meeting started out with a rather significant turnout, and Chairman Kirk Humphreys told the crowd they made up "the greatest number of happy people I've seen in some time."
The school's choir kicked off the meeting with two songs, and first-graders from Martin Luther King Elementary School followed with one more. I don't know what to make of it, but I did notice that only two of the twelve first-graders were boys.
The audience dwindled to just less than 50 people, including district administrators, once those presentations and the recognitions of more than 70 teachers and students were done. In other words, there were no more public comments than usual — three people spoke last night — because the meeting was held out at a school site.
Still, I liked seeing more of a school, even if the lack of wireless Internet access meant I had to wait to file my story about a truancy contract until after the meeting. (UPDATE: This link will take you to the PowerPoint presentation made to the board last night about the truancy program.)
The move also made for a little more banter among board members. At a previous meeting, Thelma Parks made a small fuss about traveling elsewhere, and Humphreys offered to pick her up and alluded to the movie Driving Miss Daisy.
"I did come as Miss Daisy, and he was really nice to me," Parks said Monday as the meeting came to a close.
"And she was totally charming," Humphreys cut in before Parks wound down her remarks.
Wendy Kleinman
Education Reporter
---
After leading workshops last week at a regional math convention, state Teacher of the Year Heather Sparks is back in the news again.
All Kinds of Minds, a nonprofit organization that tries to help struggling students, issued a congratulations today to Sparks.
Sparks graduated from an All Kinds of Minds program called Schools Attuned and went on to become a program facilitator.
The Oklahoma City Taft Middle School teacher said the professional development she received through Schools Attuned "significantly changed" her teaching and helped her with her algebra and pre-algebra lessons.
Oklahoma was the second state to launch a statewide Schools Attuned program thanks to funding from the state Legislature and Department of Education. The funding allows people to go through the training without paying the standard $1,500 fee.
More than 2,500 Oklahoma educators have gone through the program to date. If you're one of them, share your thoughts on the program below.
UPDATE: Sheryl Flowers with Schools Attuned called me this morning, Oct. 7, to update the number of Oklahoma educators who have gone through the program. She said it's up to 3,904 in 231 districts.
Wendy Kleinman
Education Reporter
---
There was a parade of top teachers as district Teachers of the Year crossed a stage at the Oklahoma State Fair on Tuesday for recognition. Then later, there was a parade of prizes after Heather Sparks was named as the 2009 Oklahoma Teacher of the Year.
The announcer joked over the loudspeaker that he felt a bit like Bob Barker just before introducing the priciest of them all: a new car!
Sparks' entire prize package is valued at $50,000. The Oklahoma City School District, where she teaches, received an additional $5,000 cash award.
Here are the awards Sparks received:
MONETARY AWARDS
$100 savings bond, Education Retirement Services
$250 cash award, AFT-Oklahoma
$1,000 gift card, American Fidelity Assurance Company
$1,000 cash award, Stillwater National Bank of Oklahoma City
$2,000 cash award, Data Recognition Corporation
$5,000 cash award, Masonic Fraternity of Oklahoma
(When asked what his mother should do with all the money, Sparks' youngest son, 10-year-old Harrison, told me she should give it all to him.)
UNIVERSITY AWARDS
$1,750 stipend, Marvin Stokes Endowed Lecture at East Central University
36 hours graduate tuition waiver, Oklahoma State University
36 hours graduate tuition waiver, University of Central Oklahoma
36 hours graduate tuition waiver, Northeastern State University
36 hours graduate tuition waiver and 16 hours undergraduate tuition waiver for the winner's child or a local student, University of Oklahoma
One-year full tuition waiver for the winner's child or a local student, University of Science and Arts of Oklahoma
INSTRUCTIONAL AWARDS
One year of professional services, AFT-Oklahoma
One year of professional services, Oklahoma Education Association
One year of professional services, Professional Oklahoma Educators
Classroom Performance System, eInstruction
SMART Board with projector and accompanying software, SMART Technologies
Technology training workshops, SMARTer Kids Foundation
OTHER AWARDS
Framed certificate, Oklahoma State Fair
Glass trophy, Midwest Trophy Manufacturing Company
Rose bouquet and plaque, Professional Oklahoma Educators
Lapel pin, Oklahoma Chapter of the National State Teachers of the Year
Art print, American Fidelity Assurance Company
Book, Oklahoma Historical Society
Gift basket and one-year family zoo membership, Oklahoma City Zoological Society
Laptop computer, Oklahoma Schools Insurance Group
Toyota Prius for one year, Gulf States Toyota
Wendy Kleinman
Education Reporter
---